Between Shades of Gray by Ruta Sepetys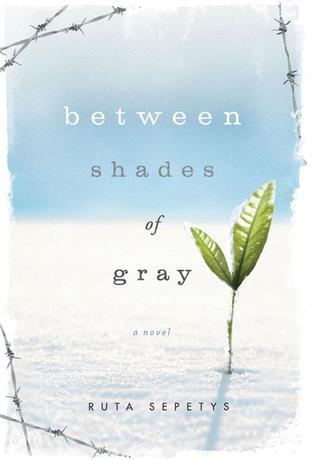 Rating
5 / 5 Stars!!
Goodreads Description
Lina is just like any other fifteen-year-old Lithuanian girl in 1941. She paints, she draws, she gets crushes on boys. Until one night when Soviet officers barge into her home, tearing her family from the comfortable life they've known.
Separated from her father, forced onto a crowded and dirty train car, Lina, her mother, and her young brother slowly make their way north, crossing the Arctic Circle, to a work camp in the coldest reaches of Siberia. Here they are forced, under Stalin's orders, to dig for beets and fight for their lives under the cruelest of conditions.
Lina finds solace in her art, meticulously–and at great risk–documenting events by drawing, hoping these messages will make their way to her father's prison camp to let him know they are still alive. It is a long and harrowing journey, spanning years and covering 6,500 miles, but it is through incredible strength, love, and hope that Lina ultimately survives.Between Shades of Gray is a novel that will steal your breath and capture your heart.
My Review
This whole concept was so…new. This was something that happened over 50 years ago but no one knows about it. It is a part of history that isn't touched on much, if at all in schools, and it is such a huge part of World War II.
This book was an incredible read, and I'm so grateful my young adult literature teacher recommended it! I only got through part of it before summer break came and I had to return it to her, and I went out and bought it on the first day of break. It was so wonderful and I shed a few tears. And I'm thrilled it had a resolution! I love when I know what happens to the characters as they grow.
In my school, at least, teaching about World War II maintained a focus on Germany and Japan, though the majority was focusing on Germany.  Japan was always second, but this piece of World War II history seems to have been lost in school text books.  This book easily made its way on to my favorites shelf, and I couldn't be more grateful for now having knowledge regarding a piece of World War II that not many people know.
My only criticism?  When I talk about the book and mention it by name, a lot of people make me repeat myself and ask "Isn't that the book where…" and I have to cut them off and say no, it has quite literally absolutely NOTHING to do with 50 Shades of Gray.  Sepetys' book was published two months prior to 50 Shades.  It wins.
Recommended?
 Absolutely recommend.  150%.  This was and always will be one of my favorite books by far and I absolutely would love to get this to be read by many many more people.