The Scorch Trials by James Dashner
Reviewed 21 September 2015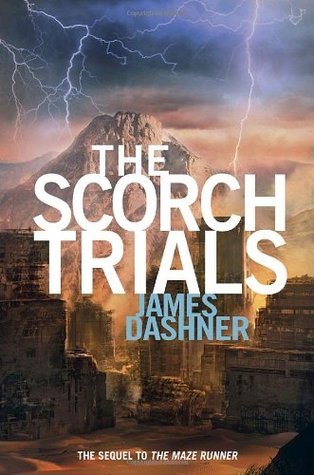 Rating
3.5 / 5 Stars
Goodreads Description
Solving the Maze was supposed to be the end.
Thomas was sure that escape from the Maze would mean freedom for him and the Gladers. But WICKED isn't done yet. Phase Two has just begun. The Scorch.

There are no rules. There is no help. You either make it or you die.
The Gladers have two weeks to cross through the Scorch—the most burned-out section of the world. And WICKED has made sure to adjust the variables and stack the odds against them.
Friendships will be tested. Loyalties will be broken. All bets are off.
There are others now. Their survival depends on the Gladers' destruction—and they're determined to survive.
My Review
For being a second book, I can't say I hated it. That's usually something I say about the middle book in a series, and it's not because it's a habit.
It's usually because the middle book is full of unnecessary stuff that could have been added the end of the 1st book or beginning of the last book. Generally nothing of any significance happens in the second book of a trilogy. There have been some exceptions though and this was one of them.
A lot happens. There's a ton that is explained BUT so much is still so confusing by the end of the book.  I still don't understand much, but through the second book, I've learned a lot too – though what was taught didn't really do much to explain the overall plot.
I guess this series isn't meant to be a favorite of mine. The whole concept of what's going on is so beyond confusing, I cannot imagine myself reading this final book and finally piecing it all together, as much as I want to. I love Thomas but just don't connect to the plot as much as I'd hoped. It's a great series for sure, just not one that I would go back and reread 1000 times for fun.
But who knows? I the last book in a series could change all that, right?
Recommended?
For a second book in a series, it's fabulous.  But the overall series as a whole, at this point, I don't think I would.  I'm so confused!!  Haha.