The Death Cure by James Dashner
Reviewed 25 September 2015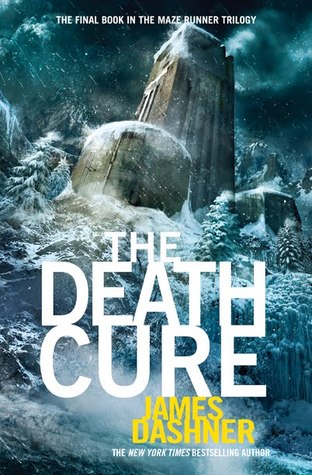 Rating
4/5 Stars
Goodreads Description
It's the end of the line.
WICKED has taken everything from Thomas: his life, his memories, and now his only friends—the Gladers. But it's finally over. The trials are complete, after one final test.
Will anyone survive?

What WICKED doesn't know is that Thomas remembers far more than they think. And it's enough to prove that he can't believe a word of what they say.
The truth will be terrifying.
Thomas beat the Maze. He survived the Scorch. He'll risk anything to save his friends. But the truth might be what ends it all.
The time for lies is over
My Review
This was the absolutely greatest ending to this series that Dashner could have written.
I was really skeptical. With 60 pages left in the book, I was panicking. There was still so much left unresolved and I hate books that cram everything into the last 3 chapters.
But Dashner didn't do that. Everything was tied up by the end of the book and suddenly 2 and a half books of confusion made perfect sense. I understood the whole series and I finally got what everything meant.
I'm so glad I stuck with it and read it through to the end. This was a great ending to a great trilogy.
Recommended?
This didn't turn out to be one of my all time favorite trilogies, but it was a great read.  Definitely Recommended!