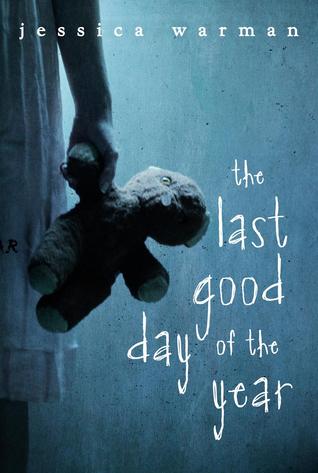 I was lucky enough to receive a completed ARC from Bloomsbury USA Publishing in exchange for an honest review.
Rating
4.5 / 5 Stars
Goodreads Description
Ten years ago, in the early hours of New Year's Day, seven-year-old Samantha and her next door neighbor, Remy, watched as a man broke into Sam's home and took her younger sister, Turtle, from her sleeping bag. Remy and Sam, too afraid to intervene at the time, later identified the man as Sam's sister Gretchen's much older ex-boyfriend, Steven, who was sent to prison for Turtle's murder.

Now, Sam's shattered family is returning to her childhood home in an effort to heal. As long-buried memories begin to surface, Sam wonders if she and Remy accurately registered everything they saw. The more they re-examine the events of that fateful night, the more questions they discover about what really happened to Turtle.
My Review
I wasn't sure what to expect with this one.  If I'm being honest, the cover really didn't do anything for me.  In fact, I thought it was creepy.  I wasn't even sure what it was honestly.
But then I took off the dust jacket and started reading – and let me tell you, I was absolutely blown away.
The writing style was beautiful.  I haven't read anything from Jessica Warman before but after finishing this, I instantly added 2 of her other books to my 'to buy' list.  Her writing gave me chills at points and made me want to reread certain sentences again and again.
The main character, Sam, grew so much throughout the book and it was really great to see a character learn as much as she did.  I also loved Sam's family and think they added a lot of depth to the book – especially on a realistic level.  They weren't a fake, fictional family that you wish you had.  They're hurting and have their own issues, just like everyone else.
The one thing that really bothered me when I finished this book was really how fast everything changed. All the big moments happened in the last 40 pages or so and it was a lot for the reader to take in.  There wasn't much time to absorb what I had just read and there wasn't even a hint toward what was coming.
Overall though, this book was really really good and I am so glad to have read it!
Recommended?
Definitely get your hands on a copy come May when it releases!