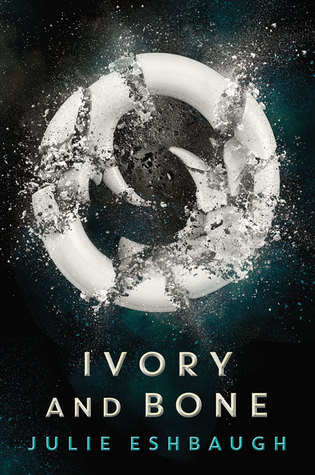 Rating
5 / 5 Stars
Goodreads Description
A prehistoric fantasy—with allusions to Pride and Prejudice.
Hunting, gathering, and keeping his family safe—that's the life seventeen-year-old Kol knows. Then bold, enigmatic Mya arrives from the south with her family, and Kol is captivated. He wants her to like and trust him, but any hopes of impressing her are ruined when he makes a careless—and nearly grave—mistake.
However, there's something more to Mya's cool disdain…a history wrought with loss that comes to light when another clan arrives. With them is Lo, an enemy from Mya's past who Mya swears has ulterior motives.
As Kol gets to know Lo, tensions between Mya and Lo escalate until violence erupts. Faced with shattering losses, Kol is forced to question every person he's trusted. One thing is for sure: this was a war that Mya or Lo—Kol doesn't know which—had been planning all along.
My Review
Oh. My. God. This book was one of the most unique concepts I've read in a very long time. I was absolutely blown away by the writing style and details included in this incredible read.
I was unsure what to expect when I saw a review stating it was, "A sweeping prehistoric fantasy debut with allusions to Pride and Prejudice" but oh my goodness it means something absolutely incredible.
Kol and Mya have to be two of the most dynamic characters I've read about in a long time. The relationship between these two was absolutely stellar and they just played off each other so well.
Kol, the main character, was not afraid of who he was an embraced it with pride, while Mya and other females in this book not only took their place among the hunters but also their place as leaders.
The action throughout was never lacking and in my own mind, created an illusion of cave drawings and prehistoric romance. There was a point in the story where one of the tribes storytellers recited a story of their past and it really made me feel apart of that history.
There were moments while reading that I got vibes of many of my favorite books – The Great Gatsby was one I got multiple times. The writing style was just so beautiful I can only compare it to the talent that F. Scott Fitzgerald.
The only thing I wish for (and sincerely hope the finished released copy includes) is a map to really paint a picture of the distances/different points that the characters travel and reside throughout the book.
This has absolutely been one of my top reads this year, and overall has jumped instantly into my favorites pile. I am so excited and hopeful for an additional novel revealing more stories from the lives of Kol and Mya, as well as their brothers, sisters and extended families.
Recommended?
This book hooks you from the very first sentence. An absolute MUST READ.