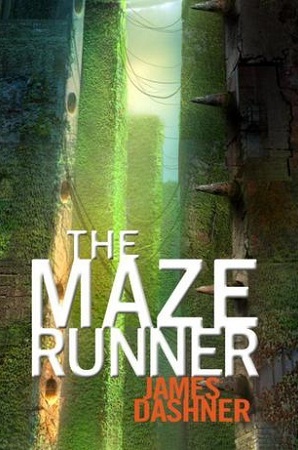 Rating
4 / 5 Stars
Goodreads Description
If you ain't scared, you ain't human.
When Thomas wakes up in the lift, the only thing he can remember is his name. He's surrounded by strangers—boys whose memories are also gone.
Nice to meet ya, shank. Welcome to the Glade.

Outside the towering stone walls that surround the Glade is a limitless, ever-changing maze. It's the only way out—and no one's ever made it through alive.
Everything is going to change.
Then a girl arrives. The first girl ever. And the message she delivers is terrifying.
Remember. Survive. Run.
My Review
Right from the beginning I was grabbed by the characters.  Thomas stole my heart and I was so intrigued to find out what happened to this poor kid!  Unfortunately however, I had a very hard time deciding how much I liked this book. I love the concept, and I understand that the book is supposed to leave you still asking questions and trying to understand.
Luckily, the characters were the saving grace of the book overall.  I absolutely love who they are and what they represent, what they believe in. Their personalities are so well defined and I adore Thomas.  I'm so excited to discover what happens to these kids as the story progresses into two more books!
Definitely have questions that I NEED answered!
Recommended?
If you're one for suspense, this is one for you!